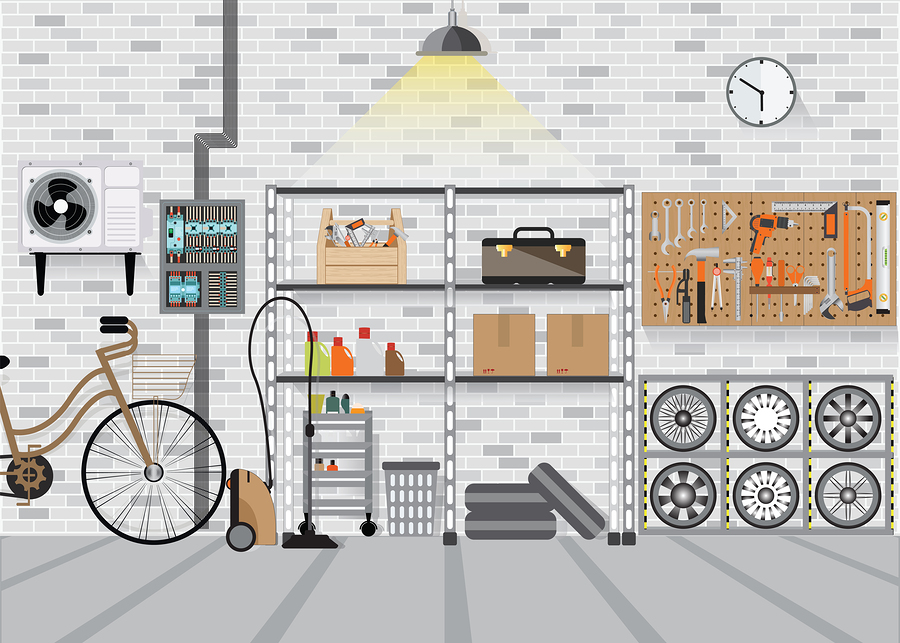 Now is a great time to spend some time indoors organizing all the stuff we tend to accumulate, especially after the holidays. If you spent a little too much time hunting down extension cords, untangling lights and searching through bins looking for decorations, you need some help organizing. Our team at Greenwood Hardware has just what you need to turn that messy garage, attic or storage closet into one that is neat and tidy.
Plastic storage totes are awesome! You can organize your stuff by season or activity. Use a big permanent marker or invest in a label maker and label each tote. Slide the tote onto a shelf with the label facing you. You can also stack these totes if the items are not too heavy.
Peg boards are perfect for attaching hangers that hold your tools and thing like extension cords. Use labels to identify where an item should be placed or have some fun and paint the outline of the tool.
Buy sturdy shelving systems for the garage or attic to keep things off the ground and being tossed into a pile. Shelves make a huge difference in making a space appear bigger and more organized.
Use those walls! Hooks and floating shelves are a great way to store things off the ground and out of the way. Things like rakes, brooms and even bikes can be hung on a wall to save floor space.
A trash can or old barrel can be used to store all those yard tools in one place. Shovels, rakes and so on call all be stored, handle side down so you can see each tool. It keeps them in one spot and out of the way.
Holiday storage containers designed for your wreaths, ornaments and wrapping paper are very handy to have and can keep your decorations in great shape without fear of being smashed.
The most important key to getting organized is clearing out the clutter. Get rid of things that are broken and unfixable, as well as anything unusable or simply no longer needed around the house. Then head to Greenwood Hardware to pick up what you need to tidy up your home. Come on in, or contact us today.