Greenwood TrueValue has the tools, parts and fixtures in stock that you will need to repair your plumbing breakdowns. For everyday nuisances and minor jobs, we have the drain openers, snakes and plungers to keep your drains flowing and your water running.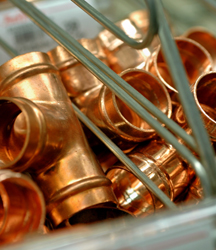 We also carry a wide selection of pipes, valves, washers, o-rings, flappers and other miscellaneous parts needed to fix most toilets and sinks or to re-plumb your entire house.
If the job is too big to handle yourself and you are in need of a reliable professional, Greenwood TrueValue can also provide a list of recommended plumbers with reasonable rates.
Stop in, give us a call, or consult the Referral page on our web site for a qualified, trusted plumber.