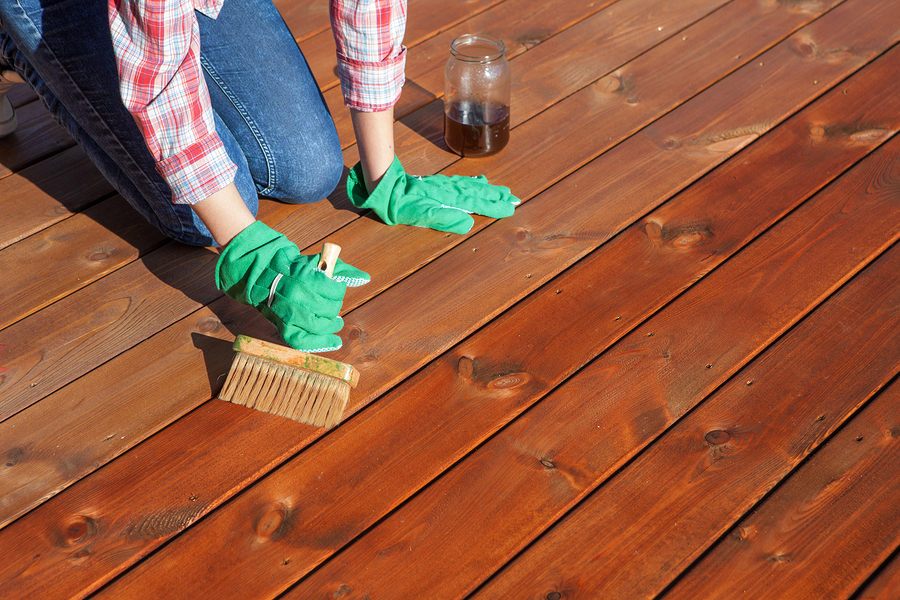 If your deck looks tired and old, it is time to give it a face lift and make it a source of pride in your backyard. Decks get used and abused and are rarely giving the tender, loving care they need. It doesn't take much to transform your deck from an unsightly, well-used addition to the home to one that looks new and loved. You can refinish your deck in a single weekend. Our team at Greenwood Hardware can help you get started on the task.
There are five steps to transforming your deck and making it look beautiful again.
Preparation is the key to a great looking finished product. Don't cut corners here! The quick and easy method is to clean the deck with a pressure washer. If you can't get your hands on a pressure washer, you will want to scrub the deck with a wire bristle brush to remove as much dirt and grime as possible. You can use a chemical cleanser if you desire.
Allow the deck to dry completely. While you are waiting, use a hammer to pound in any loose nails or a drill to tighten loose screws.
Choose your stain. You can stick with what you know or brighten up the deck with a new vibrant exterior paint. Stains will typically last a couple of years. Invest in an excellent quality paint that will hold up to the rain that is prevalent in the Pacific Northwest.
While you are picking up your finish, decide whether you want to brush on the paint or go with a roller. A roller is faster and easier, but certain types of paint will not work well with a roller. If you do use a roller, you can make the job a little easier on your knees by using an extension. This way you can stand and roll out the paint.
Allow the paint to dry before adding a second coat.
Adding fresh stain and sealant to your deck isn't just about making it look nice. You can protect the wood, extending the life of your deck with regular finishing. Head into Greenwood Hardware to pick up all the tools you will need to spruce up your deck as the summer barbecue season gets underway. Come on in, or contact us today.