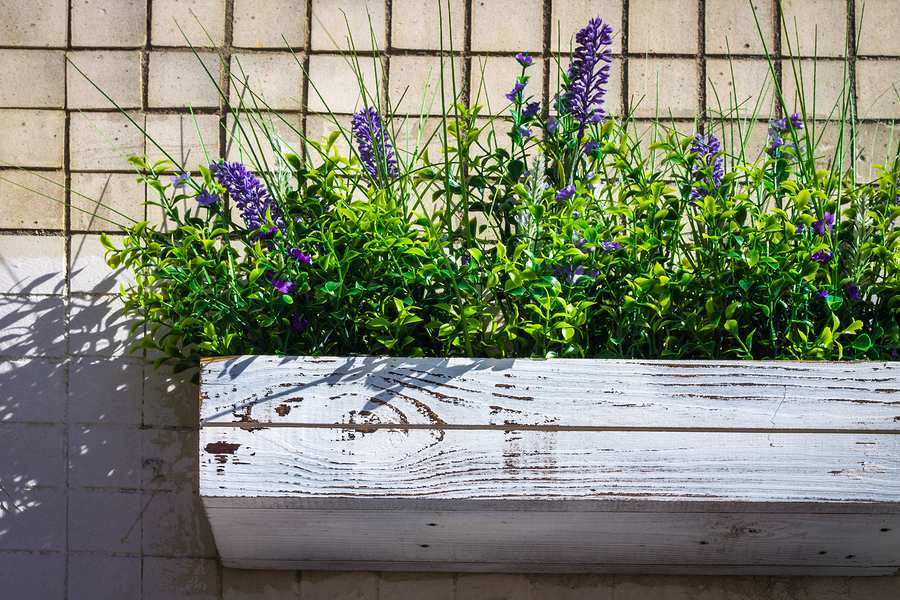 Do you love the look of pretty window boxes with gorgeous flowers blooming throughout the summer? Maybe you want to take that look and spread it around your front and backyard without taking the time and energy to build flower boxes. You can! There is a quick and easy solution, and you will find it right at your local hardware store, Greenwood Hardware!
You can get the look of a rectangular flower box by using drywall mud pans. These are available in plastic (typically red) or metal pans. They come in a variety of sizes as well, which means you can create a pretty arrangement with different-sized pans or line them up a fence or the side of your house.
Once you have chosen the sizes of boxes you will use, head over to the paint department and pick up some pretty colors of spray paint. You can use stencils to create cool designs or go with a solid color. Have fun with this part. Let your personality and design preferences show through.
Next, pick up some potting soil and peat moss. The peat moss on the bottom of the planter is nice and light and will allow for adequate draining. You can choose a variety of pretty flowers or herbs to put in your planters.
Now, that you have what you need, the rest is easy. Make a couple of small holes in the bottom of your box planter. Paint your planter and allow it to dry. Attach the box to the side of the house or wall with a couple of screws. Add a layer of peat moss to the bottom and top with soil. Plant your seeds or plants, and you have just created an instant garden!
You will find all the supplies you need to make your quick and easy flower garden in a single afternoon at Greenwood Hardware. Come on in, or contact us today.