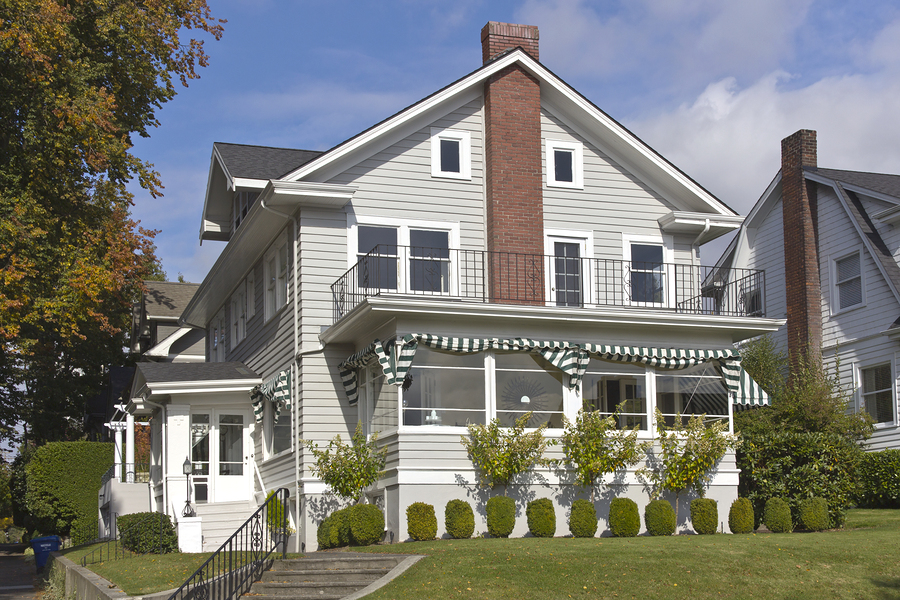 A picture can say a thousand words, so they say, but so can a first impression. When someone pulls up to your home or drives down the street in your neighborhood, the picture of your front yard will say a lot. It is called curb appeal. Homeowners love to put their best foot forward by making their front yards attractive. It is a source of pride that you can take a lot of joy in. If you need some ideas to spruce up your curb appeal, head into Greenwood Hardware.
The Lawn
A lush green lawn is important. Having the right balance of minerals and the perfect pH in your soil is going to mean the difference between a gorgeous lawn and a lawn that is patchy and struggling. Pick up a soil test kit and then find the products you need to restore your lawn. Adding more seed or fixing those little dead patches is a quick and easy job.
The Front Door
This is a big deal. Adding some pretty flowers in a few containers can transform a boring front door area into one of beauty.  A hanging basket filled with some bright trailing flowers is also a way to help add some color. Use pots that complement the color of your home. Add some personality by painting designs on the pots. Make sure your pots frame the area and don't create tripping hazards.
The Driveway
It is something that is easily overlooked or ignored, but it is one of the first things people see. Using a power washer to clean the driveway now and again will make it look clean and tidy. Special soaps designed to clean up oil spills can help get rid of those unsightly dark splotches on a nice driveway. Use a weed killer to keep down any weeds that pop up in any cracks and along the sides of the driveway.
House Numbers
Replace the old numbers on your house with new ones that complement the home. These aren't just about aesthetic appeal. You want emergency officials to be able to clearly identify your home. There are plenty of designs, colors and sizes of numbers you can choose from that will be a beautiful addition to the front exterior of your home.
Lighting
A dark front yard is not only unattractive; it can be dangerous. You can add a security light over your driveway area for starters. Adding some attractive lights on fence posts or pathways is also a great way to make your home look nicer and make it just a little safer for you and your guests.
It doesn't take a lot of effort to improve the curb appeal of your home. Little things go a long way to making it look better. Head into Greenwood Hardware today to pick up the tools you may need and choose from an assortment of pretty flowers to jazz up your front yard. Come on in, or contact us today.