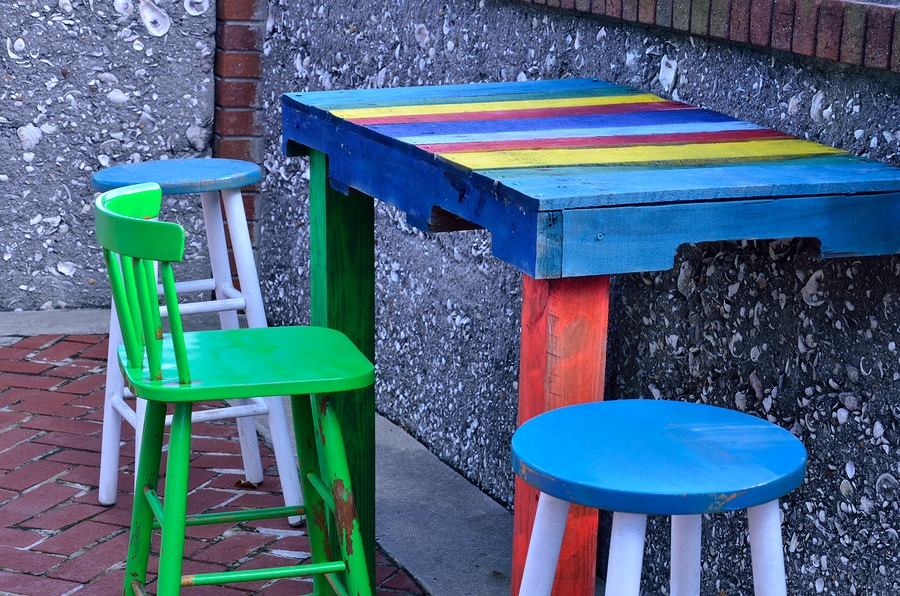 You may not be an artist in the typical sense of the word, but you probably still have a bit of creativity in you that longs to come out now and again. Our homes are our castles. We like to decorate them with things that reflect our personality and are appealing to us. For many, that means standing out and looking a little different. Unique pieces are pretty hard to come by. You have to make them unique. A couple of cans of spray paint can help you transform just about anything in your home to suit your individual tastes and styles. Our folks at Greenwood Hardware can help you tap into that creative side.
Frames
Okay, boring wooden picture frames are a dime a dozen—literally. Head to the thrift shop or look around your local Buy Nothing group and pick up some frames—they don't even need to have glass. Then head in to see us at Greenwood Hardware and grab some paint that speaks to you. It can be bright, metallic or pastel. Paint the frame all one color or go for the ombre look with a lighter shade on top, fading into a darker color on the bottom. Use the frame for a picture or just as a decorative piece on a blank wall.
Lampshades
A boring lampshade in the standard white or another solid color can be given a quick makeover. Paint it hot pink, yellow or any color that matches the room. Go for a stark contrast to make it stand out. You can get creative and use some tape to create designs, like zig-zags, lines or even a letter. Spray your shade, remove the tape and you have a really unique piece.
Patio Furniture
Don't be afraid to get a jump start on your patio freshening up. Grab some paint and add fresh color to your wood or metal patio furniture. You can go quirky or classic, whatever appeals to you.
Faucets
Are you loving the latest trend in faucets? Brushed nickel and stainless steel are all very popular these days, but if you aren't willing to shell out the cash to invest in a new one, you could just buy a can of paint. Yep, paint your faucet to give your kitchen or bathroom a whole new look for just a couple of dollars.
Flower Pots
Are you tired of the boring look of terra cotta? Go bold and paint the pots you put on your patio or in your windowsill a cool new shade. You can use that tape to create some pretty cool designs here as well.
Spray painting is an inexpensive way to give your home a makeover. Head into Greenwood Hardware and check out the selection of paint colors and let your imagination run wild. One of the biggest benefits to spray painting a piece is the ease in which you can change the color if it isn't exactly what you had in mind. Come on in, or contact us today.