Greenwood Hardware is a neighborhood fixture on the corner of 72nd and Greenwood Avenue in Seattle, Washington.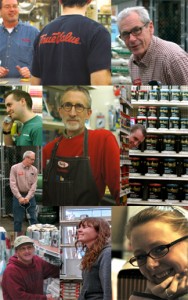 For over 60 years, our reputation has been based on courteous and knowledgeable staff that places the customer first.
The store was originally founded in 1948 by Ron and Helen Gowan, who ran the business until 1977. It was then purchased by Ron and Robin Lewis.
In 1978, Greenwood Hardware became a member of the TrueValue buyer's co-op, and has since done business as Greenwood TrueValue Hardware.
In 1999, Mike and Endang Radice became the new (and current) owners of Greenwood Hardware. Under their ownership, the store carries on a proud tradition of top-notch neighborhood service and continues to evolve to offer useful, energy-smart and earth-friendly products for our customers and neighbors.