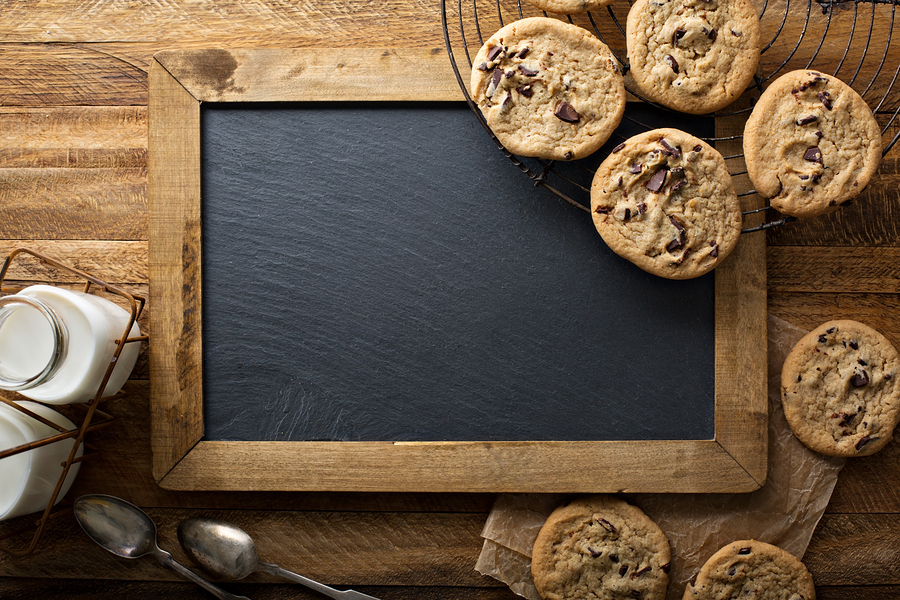 With many families being pulled in many different directions, it is hard to stay organized and on top of things. Leaving special messages written in your handwriting is a great way to keep the family informed as well as convey messages and reminders. A chalkboard message board is a great project to do with your whole family. You can personalize it and make it match the décor in your home. You can find the supplies you need to make your message board at Greenwood Hardware.
Supplies
The materials will depend on the size of the board you plan on making. You can use an old (or new) picture frame if you are so inclined. If you want to build your own frame, you will need to pick up some wood. You could also use molding that would typically go around a door or window. You will also need; nails/screws, paint for the frame and chalkboard paint. MDF backing or a piece of plywood will be needed for the actual chalkboard.
Making the Frame
If you are building your wood frame, you will need to cut the pieces to size. You can make a square or a rectangle. Use screws or nails to hold your wood sides together. If you are using molding, it is a better idea to use a wood glue due to the thinness of the wood. Allow the glue to dry completely.
Use the chalkboard paint to cover the MDF backing. Follow manufacturer's instructions when it comes to how many coats to apply and how long the board needs to dry.
Use paint or stain to color your wood frame in a color of your choosing. Glue various items to the frame to make it a little more personalized.
Use small finishing nails to attach the painted MDF board to the back of your frame.
Attach one or two picture hanger hooks to the back of the MDF board for hanging.
That's it! Making a message board is a quick and easy project you can do this weekend. You can make several to hang around the house, on the back of a bedroom door or in the garage. Head into Greenwood Hardware today to pick up the supplies you need to create a fun messaging system for your family. Come on in, or contact us today.