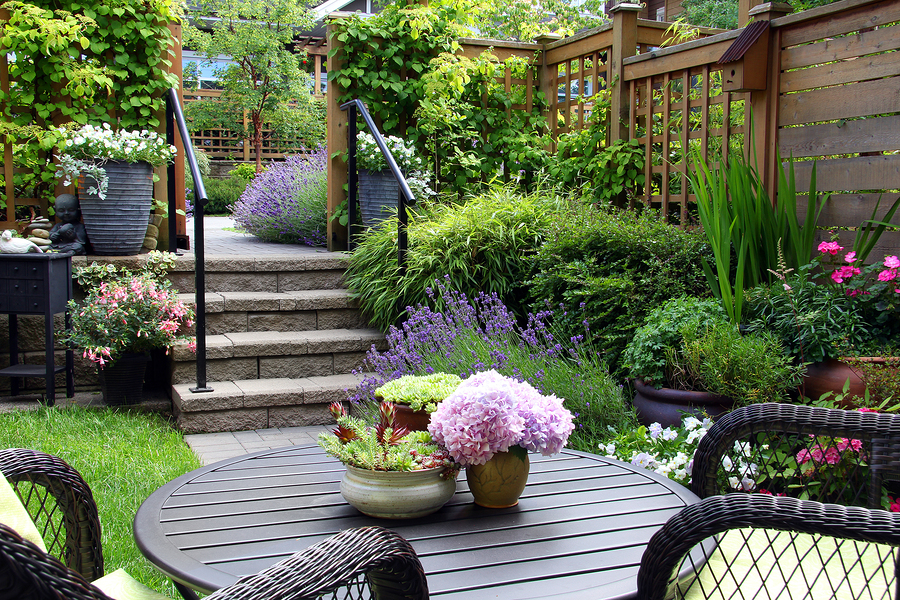 With spring upon us (well, once the rain lets up…), we are all itching to get outside and enjoy the fresh air. Our backyards are our sanctuaries! Spending time alone or with your family in your backyard is relaxing and will give you plenty of fond memories to reflect on. Unfortunately, backyards are not always quite as secluded as we would like. Our team at Greenwood Hardware understands your desire for a little privacy and has some tips to help you make your time in the backyard just a little more private.
Now, there are probably going to be some laws and codes about how much you can do with the landscaping. You aren't necessarily going to be able to build a 12-foot privacy fence around the backyard. However, you can add a few little things here and there that are pleasing to the eye and add just a touch of privacy without violating any building codes.
Lattice
One quick and easy way to make your patio space private and secluded is to put up some lattice board. The boards are available in vinyl or wood. The vinyl is available in a few different colors, or you can go with wood and paint it any color you like. The lattice panels can be hung on one side or enclose the entire space. You will still be able to see out, but a curious neighbor won't be able to see everything happening on your patio or deck. Planting some climbing roses or another climbing flower at the base of the lattice will provide a gorgeous screen during the spring and summer months.
Chain Link Fence Slats
This is a classic method of transforming that boring chain link fence into one that dazzles and shields your backyard. Choose a color that contrasts the color of your home or blends right in. You can create funky patterns with different colors or stick with the classic colors.
Pergola
This is the ideal option for providing shade as well as a shield from annoying drones flying overhead or neighbors in second story windows. You can plant some gorgeous plants to climb the pergola. You will love the blooms and the seclusion the plants provide.
Evergreens
Tall, gorgeous evergreens are a beautiful addition to any backyard. They provide shade, privacy, and décor all in one. If this will be your plan, you want to get those shrubs and hedges in now. Combine your evergreens with shade trees for additional privacy. Evergreens thrive in the Pacific Northwest climate and will grow quickly.
Vertical Gardens
Build a vertical garden from a pallet painted in a pretty color or throw up a few 2x4s to attach pots to around your patio. Imagine having a beautiful, aromatic herb garden around your patio. It will provide privacy, a nice environment and a delicious addition to those barbecues you will be having.
Head into Greenwood Hardware and pick up what you need to add beauty and privacy to your backyard area before summer gets underway. Come on in, or contact us today.