Our Housewares department focuses on environmentally friendly products that respond to the changing needs of our urban neighborhoods and young families.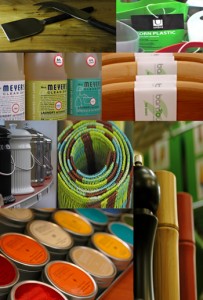 Unleash your creative side, add some fun to your home décor, or cook a fabulous meal from your organic garden with a little help from Greenwood TrueValue's Housewares department.
Stop by often, as the selection is always changing!  
Housewares offers a great selection of useful and beautiful products for your kitchen, bath, and cleaning needs, while continuing to provide old standbys like hand-cranked food mills, apple peelers, canning jars, and so much more.