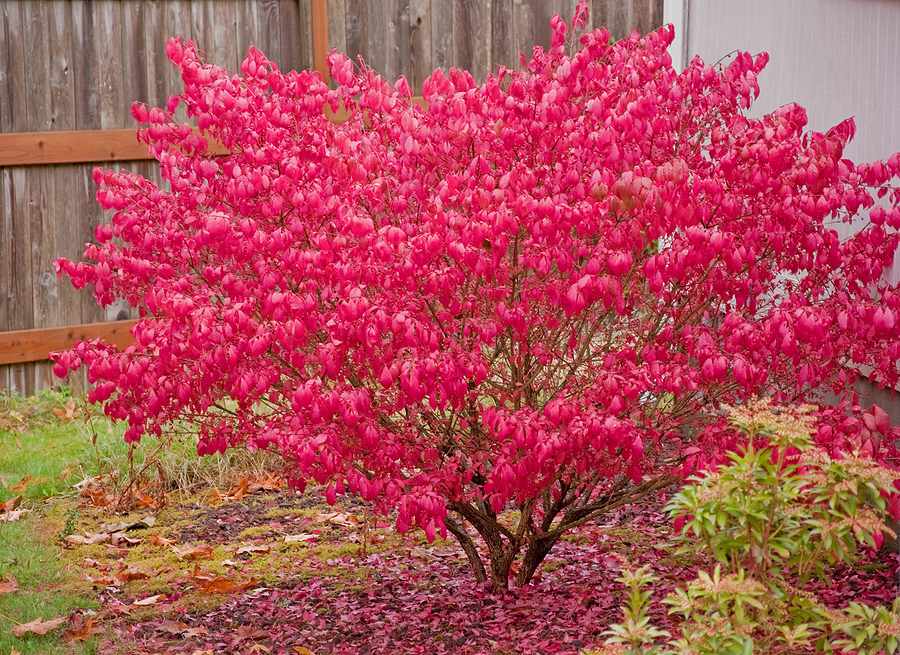 As the leaves start to change colors, you may be preparing to say goodbye to your beautiful flower beds. You don't have to go into fall and winter with a cold, stark landscape. There are several plants that will provide a pop of color on a dreary fall day. Our team at Greenwood Hardware can help you get everything you need to transform your landscaping into a thing of beauty for the fall season.
Paper Bush is a gorgeous hardy shrub that will provide your landscaping with a stunning addition all year round. In the winter, the pretty white and silver flowers cling to the bare branches, creating a spectacular scene.
Snow Drops are pretty white flowers that hover close to the ground. These plants will bloom in late winter and early spring. The bulbs need to be put into the ground in the early fall. It is best to keep them in a place where they can ride out the hot summer with plenty of shade.
The Burning Bush is a very common addition to many Pacific Northwest gardens. The bright, red and orange foliage in the fall is beautiful. The bushes can grow quite large and fill a normally bleak spot in the landscaping.
Beautyberry is a unique shrub that will leave you in awe. Once the leaves drop off in the early fall, you will be left with stunning clusters of bluish purple berries. This is a stark contrast from the reds and yellows that are sure to be filling your yard.
Japanese Blood Grass adds a deep burgundy color to your flower beds. In the late summer, small white flowers appear as the fall transformation begins. The grass can reach about eighteen inches tall.
Don't let the fall days steal the color from your landscaping. Check out some of these bulbs, shrubs, and plants and add them to your yard now. You will find all the tools you need for planting your fall garden at Greenwood Hardware. Stop on in, or contact us today!