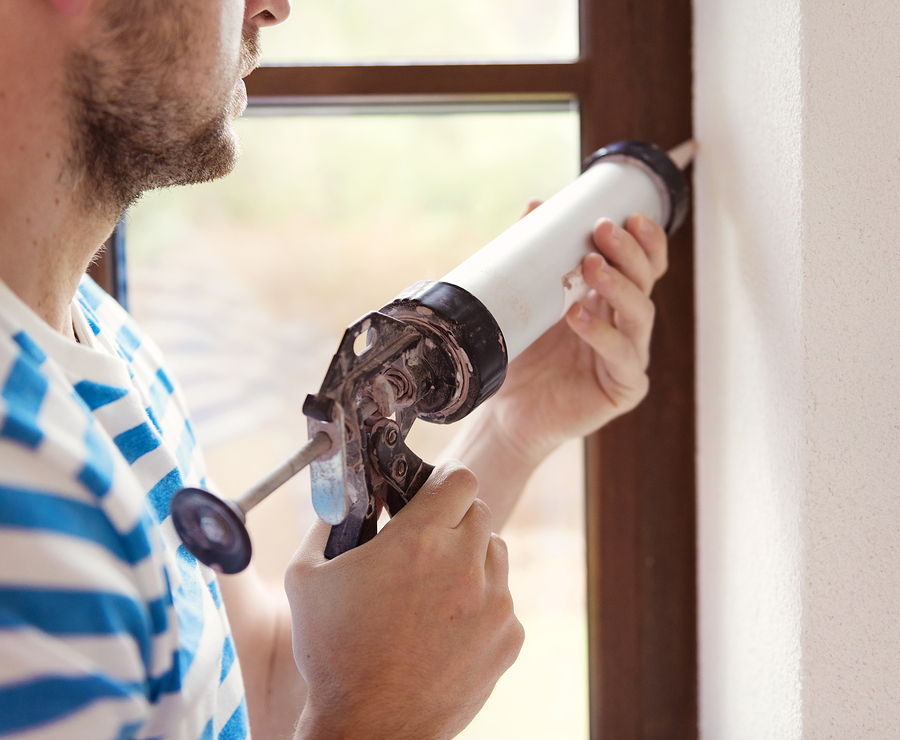 Winter is blowing in fast this year, and you have probably already felt those cold drafts wafting in around the doors and windows. Now is the time to prepare your home for winter and block those cold drafts that are running up your electric bill. You will feel warmer, and your electric bill won't feel the pain of those drafty windows. You can head out this weekend or drop by after work and visit your friendly Greenwood Hardware store to pick up the supplies you need to seal up your house.
You have a few different options depending on where the drafts are, and what your preferences are.
Rope Caulk
Rope caulk is a quick and easy fix for a small gap around a window or door that doesn't seal tight. It is easily applied by peeling and sticking. The strips provide just enough blockage to keep the cold drafts out. They are incredibly inexpensive.
Removable Caulk
Removable caulk is the go-to solution for windows that have cracks around the seals or time has left the windows a little loose. The caulk is easy to apply, clear and can be removed when it comes time to replace the window. You can use the caulk to seal windows closed if needed and easily remove in the spring when you are ready for the fresh air.
Foam Backer Rods
These are a little different than what you may have seen before, but they are very effective. Foam backer rods are a little squishy and are sold in a variety of sizes. They are not self-sticking, but you won't need any adhesive. Simply push the rods into holes and gaps, and they stay put. This is perfect for door jams that are not sealing tight.
Spray Foam
Spray foam is an option for large gaps bigger than an inch or in areas where the above options simply won't work. This may be in places like the basement or laundry room around the vents. The foam can get a little messy, so make sure you have gloves and can quickly clean up any messes. The foam spreads out quite a bit. A little goes a long way!
Head to Greenwood Hardware today and get an idea about the different insulation choices available to seal up those minor cracks and crevices. It is well worth the small investment and you will appreciate the effort when that first north wind blows through. Come on in, or contact us today.