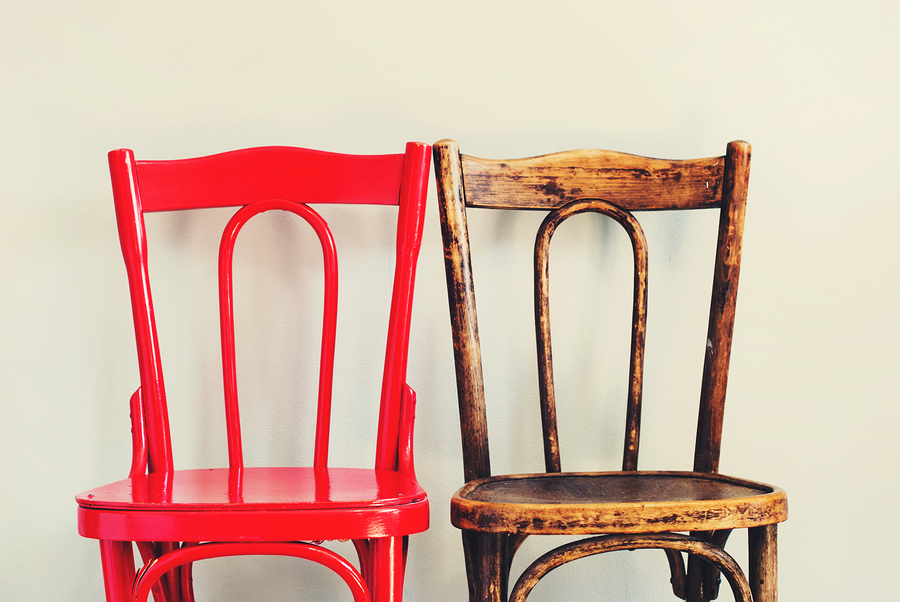 As we move our entertaining back indoors for the fall and winter seasons, it is a terrific time to revamp your dining room! With summer officially at an end, dinnertime festivities typically end up with everyone gathered inside where it is a bit more comfortable. You can get your dining space ready for fall entertaining with these handy tips provided by your friends at Greenwood Hardware.
Repaint the Chairs
Depending on the style of chairs you have, you can go with the easy spray paint option, or if your chairs are straight back with no spindles, you can use a brush. Gel stains are very popular right now, and those can be applied with an old rag or some cheesecloth. No matter what you choose, you will love the fresh look a paint job gives your tired, old chairs. Have fun and go with bold colors are check out some of the fun gel stains that are easy to apply to any surface.
Slip Covers
If you have padded chairs, adding new slipcovers is a great way to hide stains while giving your dining area a very modern feel. This is a quick and easy way to change up the color scheme without buying new furniture.
Stencil the Walls
If you can't afford high-end wallpaper or you don't want to deal with the mess, you can use stencils and a small can of paint to add a splash of color and elegance to your space. Chalk paint is very popular right now and will cover almost any surface. You can add a design to your kitchen table that matches the design on your walls. Try contrasting colors for a bold look or keep it warm with browns, beiges, and maybe even a touch of gray.
Have Fun with Burlap
Burlap is another look that never goes out of style and complements a variety of themes. You can make vases with 4-inch round PVC pipe, wrapped with burlap to put in the center of your table. Add a few washers for that shine factor.
Serving Tray
Pick up a piece of wood in a size suitable for your serving tray needs. Stain it, paint it or leave it as is. Use two cabinet door pulls fastened at each end as the handles. This is a fun way to get the perfect tray for you, and the best part is you can customize it to your décor.
Head into Greenwood Hardware today and pick up the items you need to transform and update your dining room. Let your imagination run wild and have some fun! Stop on in, or contact us today.