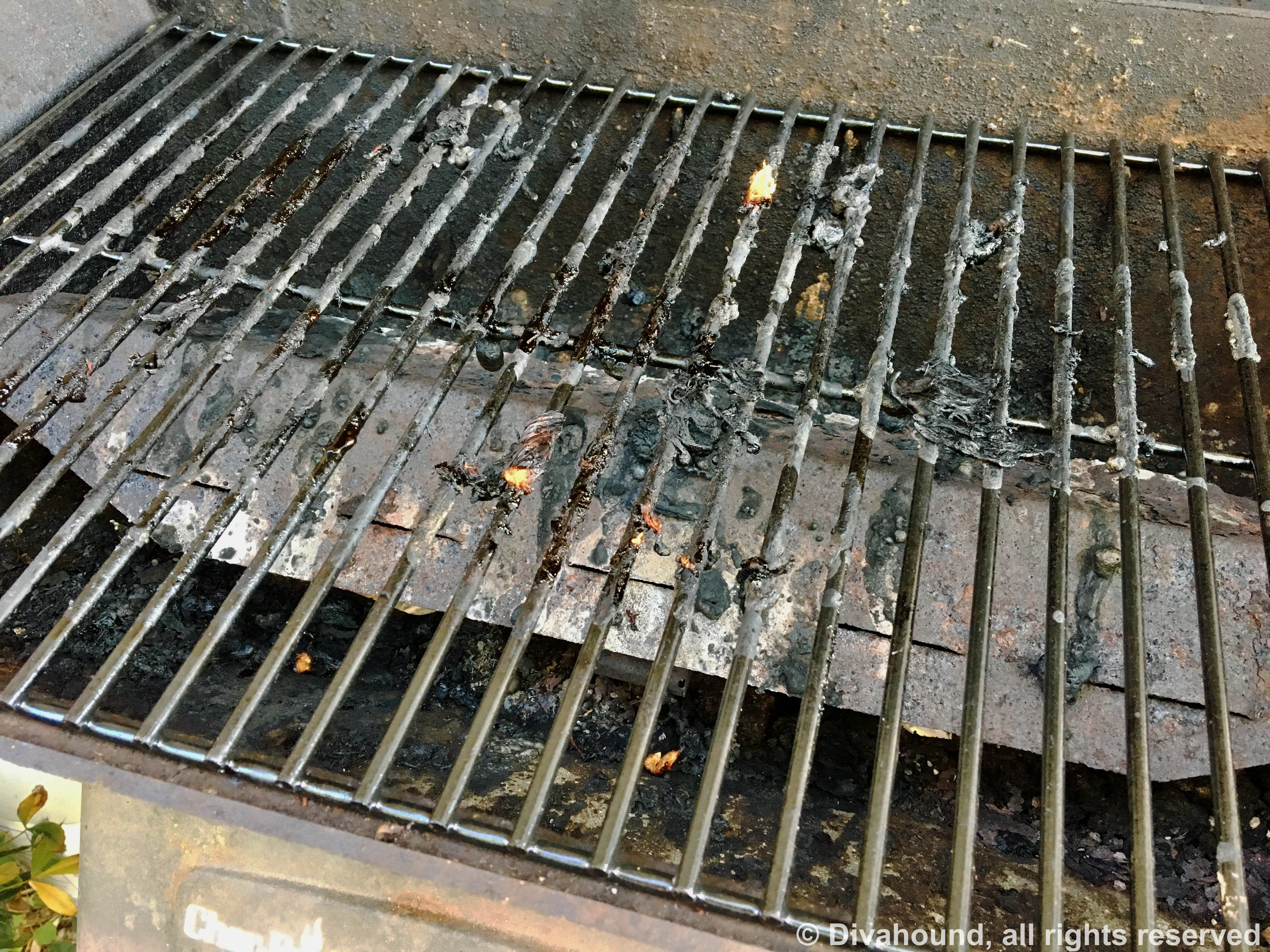 We're in the thick of summer, and your grill has probably seen a great deal of use this season. The summer grilling season is a fantastic way to try out new marinades and recipes while impressing your friends and family (and delighting your taste buds!). Your barbecue grill takes a lot of punishment during the summer months and needs a little TLC to keep in tip-top shape. If you have a new grill or an old grill that could use a little help, these are a few tips to keep it in top form. Our team at Greenwood Hardware wants to make sure your next backyard barbecue is a success and has what you need to maintain your grill.
Use a grill brush or clean towel to wipe down the flame tamers that are directly over the burners. These can often be covered with grease and other debris. Keep them clean to ensure a nice even burn on the grill.
Use a grill brush on a cold grill to scrape off hardened particles of food. This should be done after each use.
Turn on your grill and allow it to heat up a few minutes. Cut a raw onion in half and use tongs or a spatula to rub the onion over the grates. This helps loosen up food particles that are particularly difficult to remove. It smells great and doesn't require the use of any harsh chemicals!
For gas grills, check your connections at least once a month to ensure there are no leaks. You can check hoses by rubbing soapy water over the hoses. Turn on the gas and look for any bubbles that indicate there is a tiny hole or crack in the hose. Replace any damaged hoses immediately.
Clean the venturi tubes that run along the grill. These are the small pipes with holes that run under the grill grate that carry the air and gas to create your flames. Bees, spiders, and dust can block the airflow, creating a serious fire hazard.
Give the outside of your grill a good rubdown with mild dish soap every month or so. This can help keep it shiny and looking new. When not in use, cover the grill with a tarp or grill cover to help keep out dirt and pests.
Your grill is likely one of those things you take great pride in. Spend a few minutes before and after each use to ensure it is clean and in good working order. If you are a frequent griller, give the grill a thorough cleaning at least once a month. This can help it last longer and ensure you are getting the best barbecue possible. You can find the grill cleaning materials at your local Greenwood Hardware. Stop on in, or contact us today!