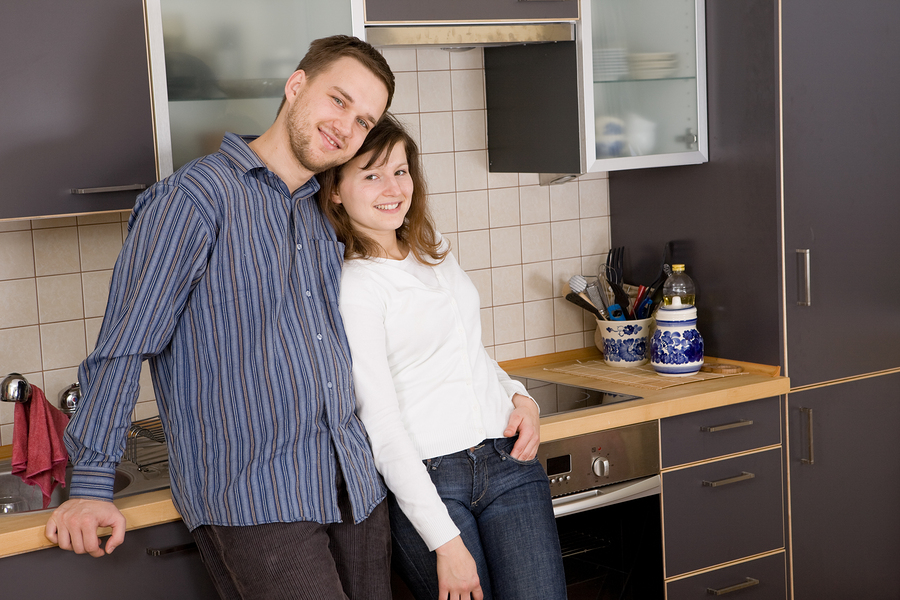 The winter weather tends to drive you indoors and can result in a nasty bout of cabin fever after the holidays. If you are itching to be productive and change the way your home looks, a quick kitchen face lift can be achieved in a single weekend by revamping the cabinets. It will keep you busy and make it fun and exciting to stay inside! Our team at Greenwood Hardware can help you pick out the tools you need to make your cabinet project a success.
If you have wood cabinets, a new coat of paint or a fresh stain can make a world of difference. Go for bold or go for a pretty pastel that will make your space look brighter and bigger. It is a good idea to use a sander to remove the old paint or stain. Use a cloth to remove all the dust and then add your new paint or stain. A second layer can typically be added after about four hours.
Changing out the cabinet hardware is another quick and easy way to give the kitchen a new look. Matching the cabinet and drawer pulls to your appliances is an excellent way to add accents or go bold with a bright color.
Adding some molding to flat cabinets can help jazz up the place as well. Paint the molding in a contrasting color to make it really stand out or all the same color to create a Shaker style cabinet look without replacing your cabinets.
Spend some time picking the right paint color or wood stain. It is always a good idea to test the colors with small squares to see if you like the look. Once you have decided, head to Greenwood Hardware to pick up everything you need. Come on in, or contact us today.