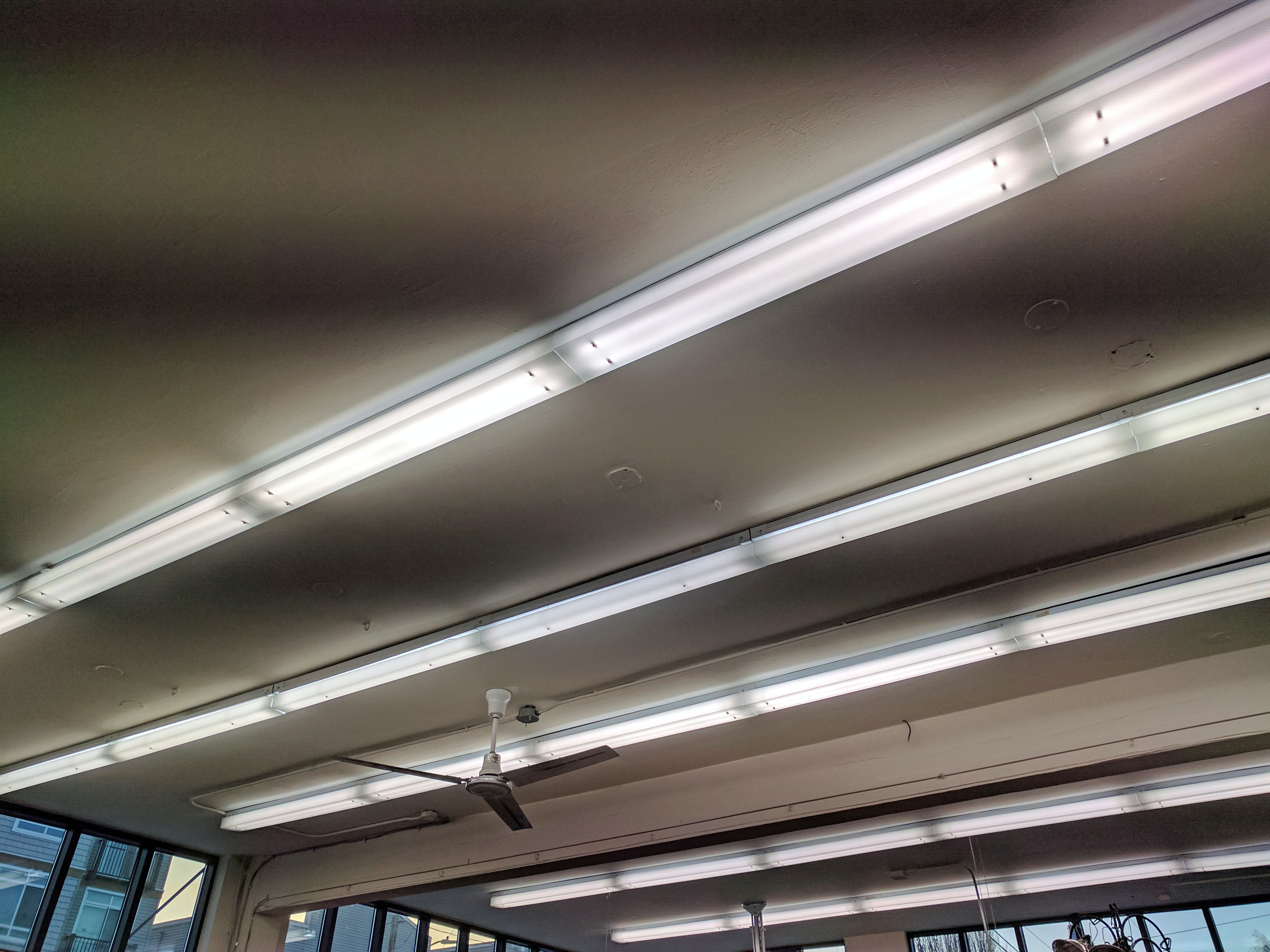 As a conscientious person, you strive to do what you can to make the world a better place. It doesn't always have to be something big. It is the little things that count! With each of us working together to do our part, we can make a huge change. One of the topics that is never far from the news headlines or even our daily conversations happens to be the state of our environment. It doesn't matter what you believe; it is a fact we are using too many resources. It isn't just the resources. The more we use, the more we spend. It seems like a no-brainer; use fewer resources, save more money. At Greenwood Hardware, we want to do both.
Your local hardware store decided to take part in the Seattle City Light Financial Incentive program that was offered earlier this year. 2016 started with our store upgrading the old 4′ fluorescent tubes to newer, ballast-free LEDs that are more energy efficient. The old tubes were the standard rating at 32 watts for 25,000 hours. The newer tubes are 18 watts rated for 50,000 hours. More than 250 lamps were replaced during the last week of January by Queen Anne Electric.
There are plenty of benefits to the lighting upgrade. One of which is the reduction of energy needed to light our store. In fact, the energy usage for our recent billing cycle was reduced by 25 percent! That is a major feat! This essentially doubled the size of our solar array. The LEDs are much brighter and make the colors throughout the store appear more accurate. This is a big deal for consumers who buy one color only to get home and find it looks different in natural lighting.
It is important we all work together to make our neighborhood more energy efficient and the world a greener place. Shopping at local neighborhood stores like Greenwood Hardware helps support those efforts. Check out our new lighting and you will appreciate the difference it makes in your shopping experience!  Come on in, or contact us today!