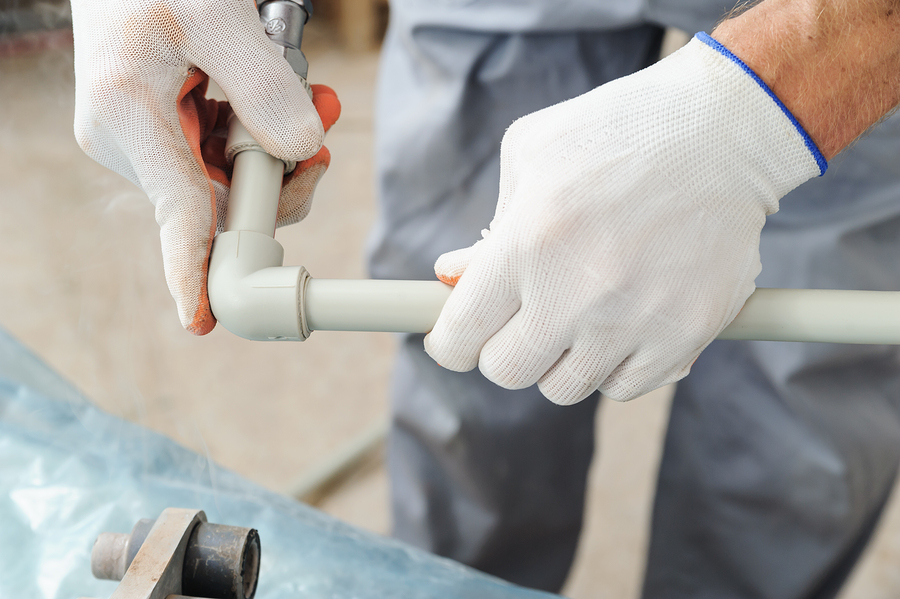 There is a universal tool you will find with which you can do a lot. This tool can be used in many different ways. What is this tool? It is plastic piping! Plastic pipes come in various sizes and may be used as intended for plumbing, to keep telephone or electrical wiring safe or even used to build a frame for a greenhouse. There are many, many ways to make plastic pipes work for you, so it makes sense you would need to know how to work with them. Plastic pipes are also incredibly inexpensive, which makes them a favorite for those who love to DIY. You will find the tools you need to work with plastic pipes at Greenwood Hardware.
Some of the basics you will want to have on hand are as follows:
Hacksaw or pipe saw
Various fittings
PVC cement
Push fitting removal tool
File
Plumbing tape—if working with water
Purple primer
To put pipes together, you will want to first cut them to size with a hacksaw. Use a file to smooth the ends. Spread purple primer on the end of the cut pipe. Put some of the primer on the inside of the fitting you will be placing onto the cut end.
Next, you will want to add a layer of PVC cement over the areas you just primered. Push the fitting into place and get it positioned. Hold the fitting for about 30 seconds. If you are using a push fitting, you don't need to bother with the cement. It will stay in place without it. Wrapping the connection with plumbing tape will add a little more waterproofing to the connection.
That's it! That's how easy it is to replace piping under your sink or to run it outside for an underground watering system. Head into Greenwood Hardware today and pick up what you need to start working with plastic pipes. Check out the internet or for some really cool home projects you can do with plastic pipes. Stop on in, or contact us today!
Save